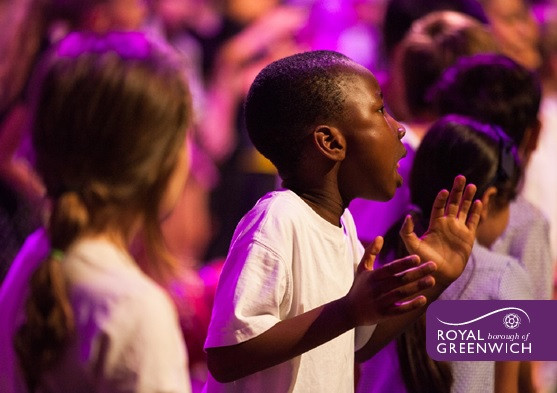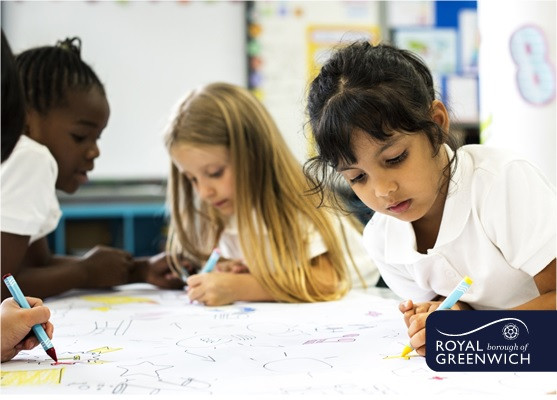 Teach in Royal Greenwich: The place to learn, belong, grow and achieve

With our outcomes for children and young people improving each year, Royal Greenwich is a great place to grow up, work and visit. We know teachers can transform lives and whatever their background, we want every child, living in this Royal Borough in a fantastic capital city, to be able to take full advantage of the opportunities available on their doorstep, and we're looking for great new teachers to show them how.
Our Royal Borough

We are proud to be part of the undisputed centre of the world - London. The Royal Borough of Greenwich is a diverse borough of contrasts; the Eastern and Western hemispheres meet. See the vibrancy and beauty that is offered, where royal heritage sits next to contemporary architecture, areas of deprivation are nestled in amongst areas of affluence and green, open spaces sit next to the hustle and bustle of shopping, cultural and business centres. Working and living in Royal Greenwich can be your reality, a place where we can all learn, belong, grow and achieve.
Our Schools

We believe that all children are entitled to be happy and enjoy a fulfilling and challenging education. We are determined to give them the best possible start in life and we know that a good education is the key to improving life chances.

Royal Greenwich schools are vibrant and stimulating settings for our growing young population, where our cultural diversity is celebrated. Our pupils speak over 200 different languages and around 40% speak English as an additional language. One of the most important resources for our pupils is their teachers! This is why we are determined to support and encourage you and your career development every step of the way. For us, children always come first.
Our Outcomes

In 2019 our schools achieved the following:
100% of our nursery schools are rated as "good" or "outstanding" by Ofsted, compared to 98% nationally
Our performance at EYFS exceeds national and London performance, with 78% achieving the expected standard compared to 72% nationally. Royal Greenwich are in the top 10 performers nationally
97% of our primary schools are rated as "good" or "outstanding" by Ofsted, compared to 87% nationally
Our performance exceeds national and London performance across the main measures at the primary stage. At KS2 Greenwich is among the top 10 local authorities in the combined reading, writing and Maths measure with 73% achieving the expected standard compared to 64% nationally
79% of secondary schools are rated as "good" or "outstanding" by Ofsted. This is above the national average of 75%
62% of KS4 students achieved 9 – 4 in GCSE English and Maths (equivalent A*-C grades) compared with 59% nationally
Join Us!

Once NQTs start teaching here, they stay here.

Please click on the view vacancies tab to the left to register with us. If you are already registered with the Direct Services to Schools website, please use these login details to login now.

Our schools will be using this site to post details of vacancies which may be of interest to you. Please read individual advertisements carefully to find out how to apply.

Once you are registered and logged-in, please take a moment to manage your notifications. Your preferences can be set to ensure that once a school uploads a suitable vacancy, you'll receive an email to ensure you don't miss your perfect job!
NQT Induction in Royal Greenwich

Induction is a vital time in a teacher's career. We offer mentor training so that your experience in school is a great one and we provide NQTs and schools with a wealth of guidance and resources throughout the induction process. We invest in membership to the Chartered College of Teaching for all of our NQTs and we also provide our NQTs with access to the Education Support Partnership's Employee Assistance Programme where NQTs can access free advice and support 24 hours a day, 7 days a week.
Welcome Session

All of our NQTs are invited to a Welcome Session in September, held at The Queens House in Greenwich. This is an opportunity for you to meet those who support your induction and to learn how the processes of induction work. We'll also ensure you're clear about the roles and responsibilities of your school, yourself and the local authority, and provide you with details of the support that is available to you.
Central induction programme

The Royal Borough of Greenwich NQT Induction Service run a programme of training for NQTs. The 12 sessions cover a range of topics to support your development and give you the invaluable opportunity to network with colleagues from other schools. A range of expert practitioners are involved in the delivery of the programme, and it gives NQTs from across the borough to share their experiences and extend their support network.
NQT Conference

We invite all of our NQTs to an annual conference, where they can hear from phase-specific specialists on current topics as well as participate in a motivational session with their wellbeing and personal development as the focus. It's a great opportunity for NQTs to share their experiences with their peers and it's always a really positive event.
School-based induction

This will be organised by your Induction Tutor, who will use your ITT transition records as a basis to ensure that appropriate support is put in place as soon as your induction period begins. Each NQT must have a personalised action plan, identifying use of non-contact time and targets, which is revised half-termly and quality- assured by the NQT Service.

We deliver tutor training sessions for all of our tutors and ensure that there is on-going support available to them. We also produce many resources to support induction and maintain regular contact with our schools. In doing this, we ensure that our schools provide a really great induction programme for NQTs.
Your Starting Salary

Royal Greenwich teachers' salaries are on the Inner London Pay Scale. As a newly-qualified teacher, you will usually start on the first point of the main pay scale (M1). For September 2019 this was £30,480. Depending on your school's individual pay policy, any previous work experience may be taken into account in determining a higher starting point.
Pension Contribution

Once you are in permanent employment, you will automatically be entered into the Teachers' Pension Scheme. For more details, please visit Teachers' Pensions
Considerations when Looking for Your First Post

Length of commute

Your NQT period will be a busy time for you. You should carefully consider how you will travel to your school and the length of time this will take at the times of day you will be travelling. Be realistic about the time you are prepared to spend commuting each day.

The type of school you want to work in

There are a number of school types and criteria you need to consider:
Number of form entry
Mixed or single-gender
Challenging and the level of challenge
Ofsted rating
Whether the school is a maintained, academy, free school or an independent school
Secondary with KS5 provision
Have you researched the schools you are interested in?
Find a school that suits you, where you see yourself working, so make sure that you look at the school website, make yourself aware of the school's ethos and values, read the Ofsted report, read the school prospectus, and take note of the date of the last report as the school may have altered since its last inspection. You can also look up the school on the DfE website to gain an overview of its performance.
Applying for a Job

Schools advertise their vacancies on this website. Please read each advertisement carefully and make notes of how and when they are asking you to apply. Please ensure that you have regarded the closing date and time.
Contact

Claire Ramadan
Schools Recruitment Manager
020 8921 5560
school-workforce@royalgreenwich.gov.uk
Further Reading:

https://neu.org.uk/new-teachers

https://www.nasuwt.org.uk/advice/job-application-d...

https://www.theguardian.com/teacher-network/2015/j...
More information about the Royal Borough of Greenwich: