Human Resources Service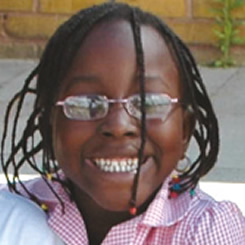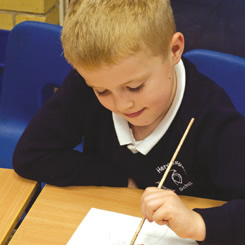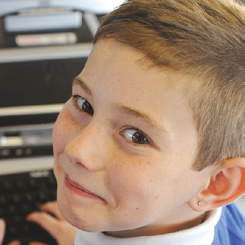 Royal Greenwich (HR) team are equipped to meet all the HR advice and support needs of your educational establishment. The core service is provided in line with statutory requirements. In addition, a comprehensive, responsive, expert HR consultancy and advisory service is offered through our Traded Service which is delivered within a framework of confidentiality, professionalism and pragmatism.
An overview of benefits can be found here.

How can we help you?
As a dedicated service to schools, academies and children's centres, the focus is on ensuring resources are appropriately deployed.

This is in order to facilitate recruitment and retention of high calibre staff, with the aim of supporting school improvement and impacting positively on the delivery of teaching & learning to pupils.

The schools' HR team are experienced and have a holistic understanding of the specific demands faced by educational establishments.

We actively influence and participate in national consultations impacting on the education workforce, to ensure the views and needs of our educational establishments are represented.

We work closely with authority colleagues and have well established links to:

National, regional and local employer associations

Trade unions and professional bodies

Education networks

School leaders

Other agencies

We work in in partnership with them to deliver excellent services that achieve efficiencies for the educational establishments we support.

With 85 per cent, or more, of the school budget being spent on your workforce, it is essential that the right structures, people, policies and procedures are in place to deliver to your priorities.

Choosing our specialist HR service will empower headteachers, leadership, governors and school business managers to carry out their statutory responsibilities, safeguarded by

effective, up-to-date employment practices and access to supportive and practical HR advice.

CORE AND TRADED SERVICES OFFER:

Experienced, dedicated principal HR advisers with specialist knowledge of school casework and a thorough understanding of the framework under which educational establishments operate

A nominated principal HR adviser who will get to know your educational establishment and tailor their approach accordingly

Access to advice from HR professionals, provided by telephone, email or visit, as appropriate

Access to the HR Traded Service intranet which provides regular employment updates, Royal Greenwich model policies & procedures, and associated letters forms and guidance notes and information relating to national & local terms & conditions

Detailed employee data provided on request and monthly absence reports (conditional on buying into Royal Greenwich Payroll Service)

Termly visit to each school, including an annual audit (subject to school agreement)

Liaison with Royal Greenwich teams on your behalf to facilitate the expedited resolution of issues

Professional expertise/knowledge of teachers' pay and conditions of service, Royal Greenwich pay and grading structure, and relevant pensions information

Advice and support in matters relating to safeguarding allegations against staff

Access to Royal Greenwich legal advice and support with employment tribunal claims effective working relationships, at both local and regional level, with trade unions, and networks with external agencies, such as LGA, NCTL, DBS and DfE

Model policies and procedures to promote effective staff management, which have been ratified with trade unions following consultation at Royal Greenwich level

Access to, and continual review of, advice defined by relevant legislation and current best practice

Additional assistance and support for HR related data collection/inspections, as required by DfE/Ofsted

Links to the provision of statutory HR requirements. For example, safeguarding checks and pre-employment checks

SCHOOL / EDUCATIONAL ESTABLISHMENT

Client Responsibilities - To ensure service standards and commitments are met, educational establishments are required to commit to:

Provide all relevant information and staffing data to assist in the provision of HR advice

Ensure all relevant facts are provided when dealing with a staffing or employment issue

Any school-based time limits or constraints are specified and are reasonable

Provide a timely update of any change in circumstances that may affect/impact on the work we are doing for you, or advice provided

Bespoke HR service - Tailored to meet the specific needs of Royal Greenwich educational establishments. The aim is to optimise the day-to-day running in your school by providing bespoke HR solution

Formal termly visits / Annual audit:

Comprehensive annual HR Audit. This will identify areas of best practice and risk. A full report will be provided setting out clear recommendations, which HR will support you with implementing

Model Procedures:

Provision of model procedures, relating to recruitment and selection, capability, discipline, grievance, redundancy, and sickness absence management

Pay and Conditions of Service

Advice and guidance on the interpretation and implementation of national and local government decisions and regulations

Provision of local and national information on employment issues, such as salaries or benefits

Advice on other matters relating to pay and conditions of employment, for all categories of staff

Advice on other matters relating to pay and conditions of employment, for all categories of staff

Provision of interpretation and writing of statements of terms, and conditions of service contracts of employment are available at additional cost – see bolt-on costs

Capability / Disciplinary / Grievance casework:

Telephone advice and support on the implementation of your school's capability, discipline and grievance procedures

Attendance by a member of the HR team to advise and support governors, headteachers and leadership at all formal hearings and meetings; including hearings where dismissal is a potential outcome, subject to availability, by prior agreement

Advice and support throughout the process of investigation, by prior agreement

Attendance Management Casework:

Telephone advice and support on the implementation of your school's attendance management procedures

Access to the Royal Greenwich OH provider and Employee Assistance Programme (included with HR SLA with effect from renewal date, as applicable: 1 April 2020 or 1 September 2020). Separate invoices will be raised to cover the costs of OH services used (for example, physiotherapy) and EAP face-to-face sessions provided

Advice on OH referral and guidance on how to proceed following receipt of OH reports

Attendance at formal review meetings, subject to availability, by prior agreement

Provision of ill health retirement benefit calculations

Advice and support on implementing robust and effective absence monitoring systems

Grievance procedures

Attendance by a member of the HR team to advise and support governors, headteachers and leadership at all formal hearings and meetings; including hearings where dismissal is a potential outcome, subject to availability, by prior agreement

Advice and support throughout the process of investigation, by prior agreement